Kita World Of Kids
Herzogenaurach
Further information on the "World Of Kids" can be found at
www.kita-world-of-kids.de
A family-friendly environment is key for adidas. The company's daycare is part of the "Work-Life-Integration" strategy and takes a holistic approach. The focus lies on the child and it's rights, educational partnership and participation. Movement, health, bilingualism, music, performing arts and natural sciences all play integral parts of the concept. In addition, the World of Kids plays an active role in a "media competency" pilot led by the Bavarian 'Institut für Frühpädagogik'.
You can find out more information on the concept via the 'day care centre profile' button below.
care places
96 nursery places for children from six months to three years
140 kindergarten places for children aged between three years and school age
opening hours
Monday to Friday: 7.30 am – 6.30 pm
Closed between Christmas and New Year plus 3 additional days per year for team and conception days.

In Kooperation mit:

Auszeichnungen: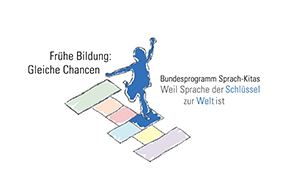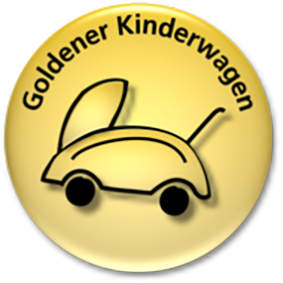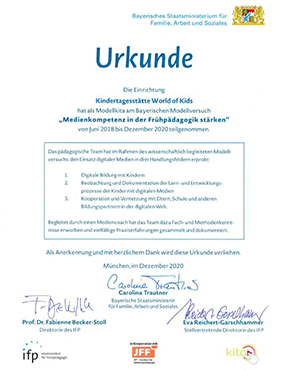 Impressionen aus der Einrichtung